Everything you need to know is right here!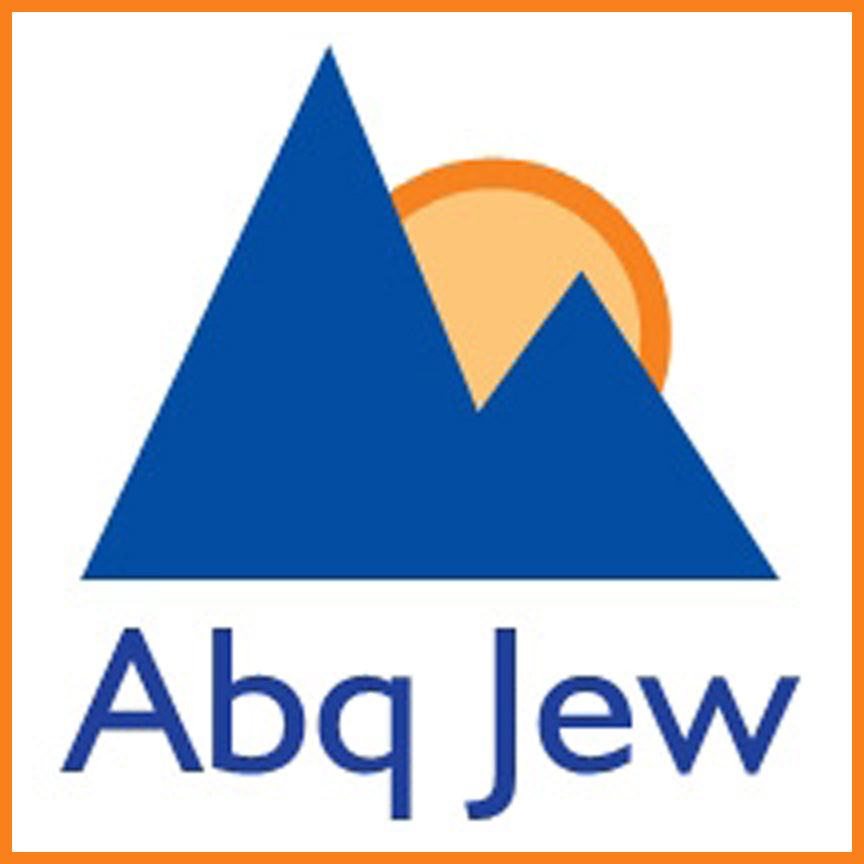 The most complete Jewish event & class calendar in the Land of Enchantment!
For everyone in the world to see.
Synagogues and alternative communities in and around Albuquerque, and all over New Mexico and southern Colorado.
Albuquerque and New Mexico have all the Jewish organizations & institutions you'd expect, plus a few you'll only find here.
There's always something good to eat in Albuquerque! Kosher food, bagels, and challah can be found throughout the Land of Enchantment.
If you want to learn about Judaism - Albuquerque and New Mexico offer many ways. All ages, all levels, all styles.
Got a question, comment, or update?
Albuquerque's "very own peripatetic historian, philosopher, scholar and mentsch." Living a Jewish life on
the West Bank of the Rio Grande.
Copyright © 2010-2023 Abq Jew LLC All Rights Reserved
Abq Jew® is a registered trademark of Abq Jew LLC